Description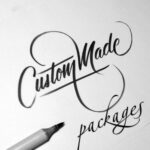 We offer a wide range of different tours, but perhaps you have a more eclectic taste, or you have a special interest or hobby.
We can accommodate your every need and offer you special made package deals from a few hours up to one or two weeks.
Custom Tours We Have Done in the Past
* An inspiration/exploration tour for Suitsupply
* A 13-hour day tour including an evening program
* A tour visiting the major sport stadiums in and around Tokyo
* A tour package for a week and a half including a visit to a Wagyu farm, an overnight stay in Kyoto, and all transportation done by taxi. Some evening/night itineraries were also included
* A tour package for a two-week period including tours in and around Tokyo + several night programs
* A tour package for a three-day period + night programs including dinner in the most amazing (and yet affordable) restaurants that Tokyo has to offer with not only great food, but also the most spectacular views.
Help With Your Travel Itinerary
If you need help with your travel plans, if you book a tour we can also help you with the following:
* The purchase of shinkansen (bullet train) tickets
* Help with (restaurant) reservations
* Tips and advice
* The purchase of entrance tickets to museums (such as Ghibli museum) or other popular venues in Japan
Please email us at [email protected] to receive a price quotation