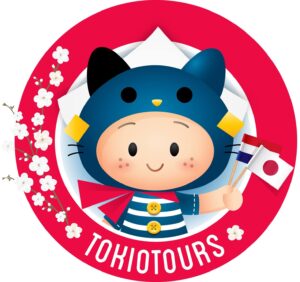 Tokiotours provides high quality private tours in and around Tokyo for both short stay and long stay guests. If you want to see everything this bustling city has to offer and you don't want to spend hours finding out where to go, hire your own personal guide via Tokiotours. Our guides are fluent in English & Dutch and can also speak Japanese.
Read the story of founder Nicki Yoshihara.
How Tokiotours got started
Tokiotours does not exist in its current form for a very long time. In fact only this year I started to offer professional tours as a tour manager. After guiding all of my family members and friends around in Tokyo I decided that I could do this for more people and spread the joy. This is how Tokiotours got started. Now Tokiotours consists of a total number of 3 guides. Myself, Mieke Aarsman and temporarily we have called in the help of Alexandra Burger who is studying to be a professional tour guide at the Dutch school of tourism in Brabant.
What do we offer?
We offer small sized private tours with a lot of room for personal attention. My tours within Tokyo are almost always four hours (with some exceptions). Of course you can always mix and match. For instance you can combine two tours or you can select parts from other tours to add to the one you have chosen. I am very flexible and can even make last minute changes on the day itself if the situation requires it. I want to know what drives YOU! What you are looking for and want to experience. I want to be able to give you the Tokyo experience of a life time with lots of fond memories that you can cherish for years to come. I am here for you and will answer all of those burning questions wherever possible and will try to adapt myself and my programs towards what you want to see, do and experience.
So…
Would you like to have an unforgettable stay in Tokyo and see the cityfrom the eyes of a 'local'? Don't hesitate any longer and book today yourpersonal tour guide through Tokyo with Tokiotours. I promise you will have a day to remember and I only give you the details and information you are interested in! Please let me be your tour guide in and around Tokyo. See all the special places that only a local knows, breathe in the atmosphere of this vibrant city and go where the Lonely planet stops. I look forward to meeting you! For more information email us at [email protected]