Description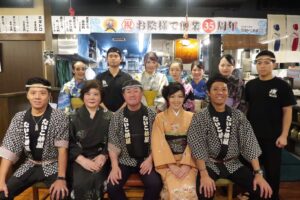 Let us take you to an Asakusa izakaya that is still unknown to tourists, but that deserves to be on your Japan bucket list! You will not only be treated to some fine treats of traditional Japanese cuisine, but you can also feast your eyes on a spectacular tuna auction show. Of course, all the wares that are auctioned off you will also be able to enjoy. It is a high-energy and fun experience that hasn't been seen anywhere else yet!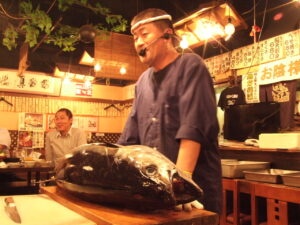 We will have a professional guide accompany you to explain everything that is going on, she knows the owners of the restaurant, and is happy to share this special place with you. We have two plans, you can either pick the all-you-can-eat-and-drink (including alcohol), or the a la carte option if you are a smaller eater and/or drinker. No matter which one you choose, you will definitely have a Tokyo night to remember!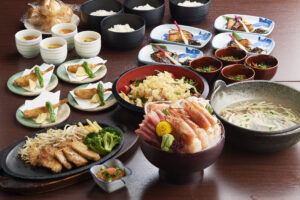 The menu includes (but is not limited to) various tuna dishes, ramen noodles, nikujaga, kara-age, and yakitori. The drink menu includes (but is not limited to) beer, wine, sake, shochu, cocktails, soft drinks. There is also a vegetarian-friendly option available.
Price all-you-can-eat-and-drink:
1 person 15.000 yen
2 persons 21.500 yen
3 persons 28.000 yen
4 persons 34,500 yen
Please ask for our rates if you are with 5 or more people.
**Children under 12 are welcome and can participate for a reduced fee
***Please note that in most izakaya in Japan smoking indoors is still allowed.
If you'd like to book this experience, please inquire at [email protected]